In A Dystopian Murder Show, a 2D action game, players control two mutants sharing one body. Trapped in deadly arenas, they try to survive against brutal hordes of monsters and get the highest score as possible. It is the first collaborative project I have developed as part of my studies.
My responsibilities as a game programmer were:
Implementing general gameplay systems:

Input Systems, including support for Xbox Game Pad
Combat and enemy behaviour
UI, scene management, camera, menu-, level- and animation systems

Trailer creation and editing with Vegas Movie Studio

ONLINE:
Build Download via itch.io
As Showrunners. A proof of concept for a commercial mobile game. As of now, development has been paused, though.
Via Cologne Game Lab as The Laurel & Hardy Murder Case (initial title)
CODE: github.com/m-gebhart/A-Dystopian-Murder-Show - Please note: This project was created at the beginning of my studies which was longer than 2+ years ago. Hence, this code does not represent my current technical skills anymore.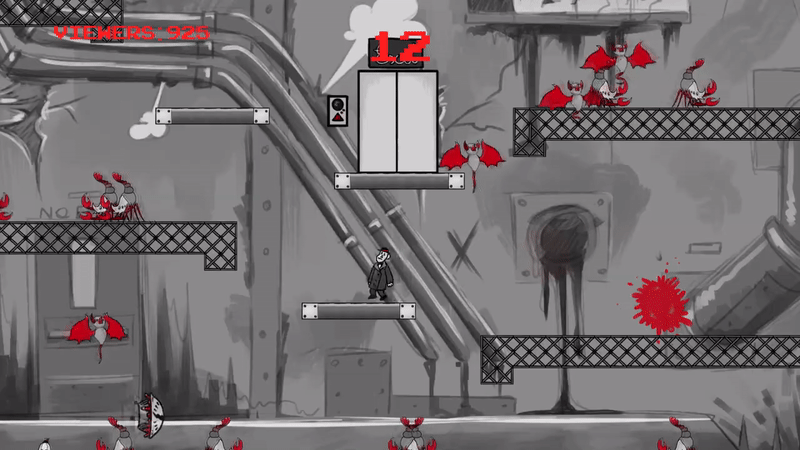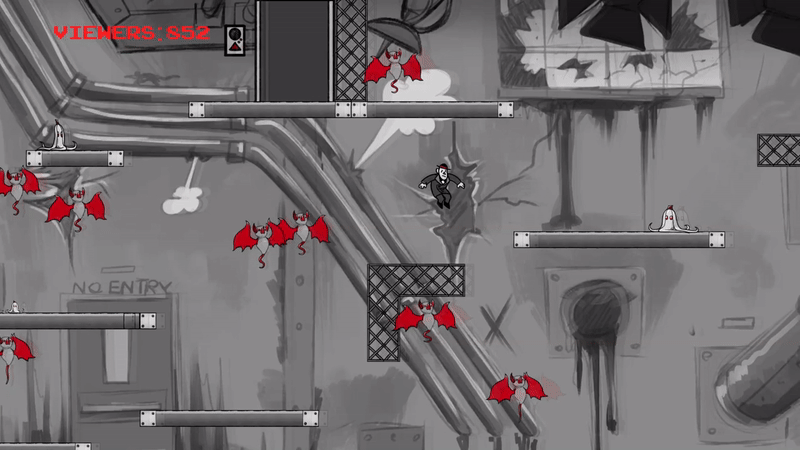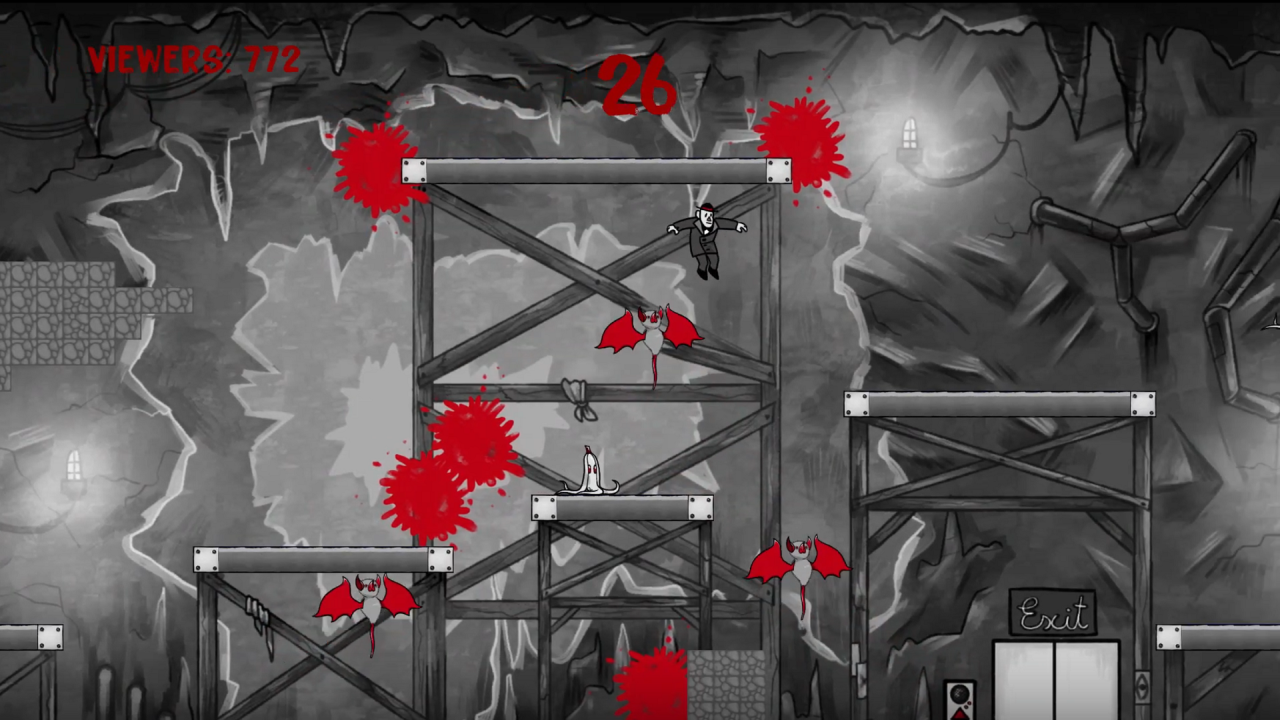 Team Members: Isaac Baaltsch (Game Design) | Yannick Renz (Game Design, Sound Design) | Angelo Wedel & Ioana Sandu (Arts & Animation) | Michael Gebhart (Programming)